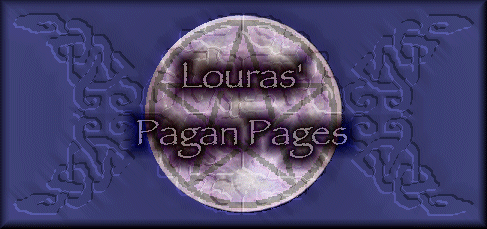 Click on the image to go to my main pagan page.
Or wait 15 seconds for the page to change.
| | | |
| --- | --- | --- |
| | Welcome to my Pagan Pages. This site contains information on pagan and earth based religions. Such as my online Book of Shadows, containing rituals and spells to help others gain an understanding of how to live a life filled with magick. Finally there is a very extensive list of links to other great pagan sites. | |
visitors to this page.
© Copyright, Darcy Overland 1999